Chances are y'all have met Lis. She's worked for the business since we opened our second location on East 6th St in 2011. The real truth, though, is that Lis has been helping her mom, co-owner Maritza, since the very beginning.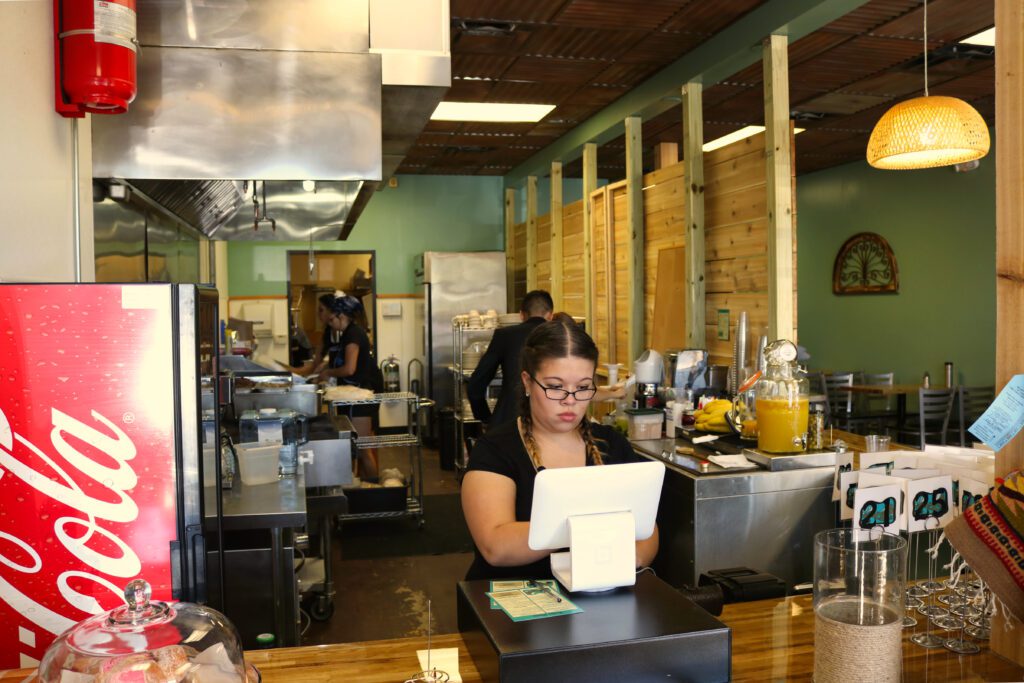 Over the years she's been a staple taking taco orders at all our locations. She works hard, has a great voice for calling out orders, but most importantly she is kind and thoughtful of customers. Visitors remember her.
These days Lis doesn't work the cash register anymore. She can't be out in the sun. In 2016, after the birth of her son Sebastian, Lis was diagnosed with lupus, and had to adjust not only her work schedule, but her whole way of life. She describes this as a grieving process. Not for the death of a friend or loved one, but grief for the end of her old pre-lupus life, grief of missing things in herself that once constituted her being, outward things like losing her hair and fair skin complexion, and inside things like energy to do things she loves and living daily pain-free.
Lis feels grateful for Veracruz because she can continue to contribute to the business in meaningful ways even though she has lupus. That's the Veracruz special sauce; owners Reyna and Maritza are willing to bet on people, give them opportunities that they may not have anywhere else. Lis says,
"Veracruz saved me. I was a troubled teenager who felt like I didn't find anywhere, and Veracruz gave me that sense of 'you can do this, you got this, you are capable'. My mom and aunt gave me their trust. I lacked confidence, and Veracruz gave that to me. Now, with my lupus diagnosis and changes to the way I live, Veracruz has once again saved me."
Lupus attacks young women between 15-25, especially Latinas and women of color. It's hard to diagnose and is often not covered under medical benefits. Since 2016, Lis has only been in remission once, and she wants to help those around her understand what it's like to live with lupus. She wants to generate greater empathy through sharing her experience with lupus and bring more awareness to lupus and the effect it has on people diagnosed with the condition.
Being that this is Lupus awareness month and purple is the official color associated with this movement, we are donating 100% of all sales of our Berry Strong smoothie for the Month of May to the Lupus Research Alliance. We also changed our logo for the month from blue to purple 🙂